An own goal in the opening minutes was followed by first half goals to Rahmat Akbari, Andony Martis, Mirza Muratovic and Jaidon Seldon.
The goals continued in the second 45 minutes in this Group J clash. 
Akbari, Muratovic (2), Ahmad Sweedan (3), Andrew Visciglio, Ryan Yates and Seldon all scored in the second half for Australia.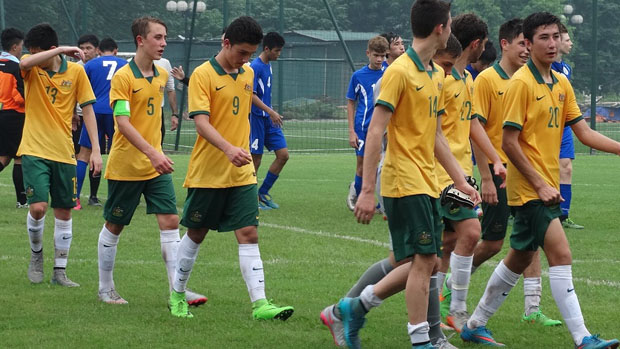 Australia next play Myanmar. 
Joeys Coach Tony Vidmar was largely satisfied with the performance.
"A good first match performance, lots of good periods of play. Though there were times we were sloppy. 
"But I'm expecting a tougher match in our next game against Myanmar".
In the other result, Vietnam defeated Myanmar 5-1.
This article was originally published at: http://www.footballaustralia.com.au/article/joeys-big-win-in-afc-u-16-2016-qualifiers/1octokcgqpu6v12k9cy0zq4s19.